If you've been logged out of Glu's servers for some reason, your team is not gone!
It may appear that you're starting all over with a new team, but your team's information is still on our servers. You'll just need to reconnect. Go ahead and pick your favorite team as though your were starting anew. Skip the tutorial by pressing the "Skip"
button and access the Settings screen from the bottom of the main menu.
Make sure you know whether you connected via Facebook or through email. DO NOT mess with the Facebook button in settings if you have previously saved with an EMAIL account!!!

If you have previously connected your team to your FACEBOOK account, all you need to do is force-close the game and your team should reconnect. Skip this section if you've previously connected via an email account.
to close on Apple devices:
(Double tap home button to see apps running. swipe the upwards with finger to clear from memory.)

To close on Android devices:
(in your device Settings/Applications Manager/Running/Close running apps, or using a Task Killer)
If that does not work, go to the settings screen (from the top left of the main screen
go to the bottom and tap Settings
and sign back in by tapping the
Facebook button
,
and entering the same Facebook account you've been using. You may need to close and reopen to see your original team.
If you previously connected your team with your EMAIL ADDRESS, you'll need to log back in with your password. Go to the game's settings screen, and tap on "LOG IN TO EXISTING ACCOUNT" to enter your email and password.
What if you can't remember your password? No problem. Click on "forgot password"
to have a temporary password sent to your email, so you can change your password.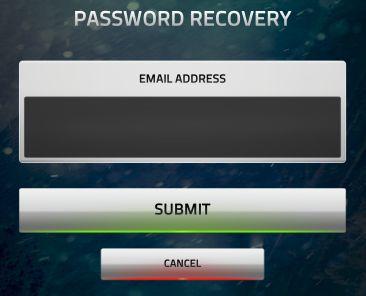 You'll be taken next to a screen where you can enter your temporary password, and change your password.

If you do not see the temporary code in your inbox, check your spam or junk email folder; your email client might have put it there by mistake. Enter the temporary password, choose a new password, and save. You should now be re-connected to your original team.